Are you going through a tough phase in life? Are you stuck and do not know how to move beyond where you are to where you need to be? Have you been broken, divorced or separated and need support? Are you looking to gain an understanding about spirituality? Do you find yourself dating the wrong kind of people over again? What are some of the challenges you are facing in life and with your relationship?
Schedule a One-Time Laser Coaching Session - Investment: $67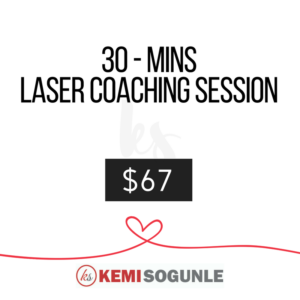 A 30-minute session on life, love, dating, spirituality and relationships
"Coach Me" Monthly Subscription

The "Coach Me" Monthly Subscription is designed to help you tackle a challenge of highest priority and achieve measurable results.
What You will Receive:
A 45-minute strategy session
Personalized goal worksheet and assessment
Complimentary followup email
You can also send me a message and I will provide you with a personalized feedback within 24-48 hours (your information will be kept confidential and not shared with the public).