Certified Professional Coach  |  International Speaker
Multi-Award-Winning Author
Never stop loving while living...when you stop loving you stop living! - Kemi Sogunle

Newsletter Sign Up
Download a FREE nugget of Kemi's book, "Love, Sex, Lies and Reality"
Hello!
My name is Kemi Sogunle. I'm a Certified Professional Coach (Love. Life. Relationship and Purpose™), International Speaker and Multi-Award-Winning Author (of Life and Relationship books). I have been blessed to walk in my purpose of coaching and mentoring individuals to get a clear vision of what is important to them, learn to love themselves, figure out what works best and build on healthier and purposeful relationships that will make their lives become better not bitter. I strongly believe that truthful and purposeful living is paramount to healthier and long-lasting relationships.
What brings you to my website?
Do you believe you are not where you want to be? Are you having relationship issues or find yourself dating the wrong type of partner over and over again?
You may find yourself at a crossroad or feel overwhelmed in life or your relationship
You may be stressed and it is sucking life and peace out of you
You may desire to move from pain to purpose but do not know how to go about it
You did not land on this page by mistake but by Divine Appointment. I want you to know that coaching really works and I can assure you that you will get value out of every season.
Ready to make changes in your life and relationship?
Let us chat and I will give you a feel of what it is like working with me.
As Seen/Featured

Coaching
Are you tired of living in circles? Do you feel stuck in an area of your life and need help with focusing and addressing the issue(s) you are facing? Trying to figure out why you  keep dating the wrong people over again and need clarity? Find out you can obtain support that will guide you through steps and action plans towards a healthier you, a life of love, transformation and purposeful living.
Learn more...
Speaker
Finding an engaging and inspirational speaker at your next workshop, conference or event may be a challenge. Kemi relates with her audience while creating a close and friendly environment for interaction through thought-provoking and life-transformation sessions.  She inspires others with real life conversations. Book Kemi for your next event(s).
       Book Kemi
Products
Need Self-Help Books that will help you build on yourself and become a better you? Gain a better understanding of the events that are occurring in your life and relationships. Kemi's award-winning books provide you with great insights, towards a life changing experience. Order books, eBooks, apparel and audiobook.
Buy Now
What People Say About Kemi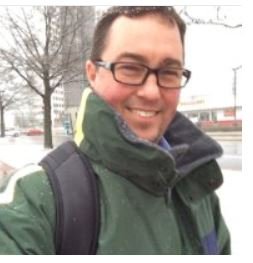 "Kemi is a brilliantly intuitive person that has a gift for sensing and feeling out a situation and fluidly adapting to the moment or conversation and contributing in the most creative and caring ways. I have had the pleasure of interacting with her both professionally and personally and each time has been a joy and enlightening experience. She continually meets me with jovial sayings and positive vibes which permits for the best exchanges between us.

Similar to her words, her writings are wrought with deep thought and convey her desire for her readers to ascend to hire plateaus of thinking, feeling, and self-confidence. She has a good flow and rhythm to her words that helps with the transcendence of her writings." ~ Steven Henshaw
More