Certified Professional Coach  |  International Speaker
Multi-Award-Winning Author
Never stop loving while living...when you stop loving you stop living! - Kemi Sogunle

Take the FREE Life & Relationship Assessment
Receive weekly life and relationship advice.
"I truly believe that everyone deserves to have a purposeful life, filled with love, happiness and peace. I also strongly believe that everyone deserves a loving partner who they can share life and love with, for a lifetime." - Kemi Sogunle
You have found your way to the right place (here) to receive the support you need...to begin your journey to a better you...a better life and a better relationship. As an intuitive, spiritual, personal development and relationship coach, I am devoted to supporting you to accomplish your life and relationship goals. Learn more about me and how I can support you through coaching. Complete the Healthy Relationship Checklist and receive a complimentary session with me.
Area of Expertise: Empowerment: Personal Development,  Love and Relationships - Domestic Abuse, Marital Conflict Resolution, Dating and Attraction.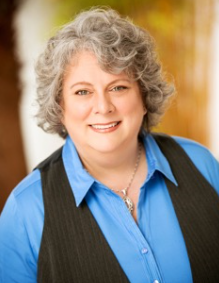 "Kemi is a very detail oriented coach, with a soft heart, and warm personality.  She can really help her clients see into themselves to find the best, and bring it forward!" - Terri Hase, MMC, PCC, BYCC, Senior Life Strategist and Mentor
As Seen/Featured
Books
Coaching
Are you tired of living in circles? Do you feel stuck in an area of your life and need help with focusing and addressing the issue(s) you are facing? Trying to figure out why you  keep dating the wrong people over again and need clarity? Find out you can obtain support that will guide you through steps and action plans towards a healthier you, a life of love, transformation and purposeful living.
Learn more...
Speaker
Finding an engaging and inspirational speaker at your next workshop, conference or event may be a challenge. Kemi relates with her audience while creating a close and friendly environment for interaction through thought-provoking and life-transformation sessions.  She inspires others with real life conversations. Book Kemi for your next event(s).
       Book Kemi
Products
Need Self-Help Books that will help you build on yourself and become a better you? Gain a better understanding of the events that are occurring in your life and relationships. Kemi's multi-award-winning books provide you with great insights, towards a life changing experience. Order books, eBooks, apparel and audiobook.
Buy Now
Life and Relationship Expert Advice Articles
I had the privilege to speak to high school students while on a speaking engagement in New Delhi, India at the Women Economic Forum 2017, WEF. It was such a honor to impact the teenage girls about challenges, relationship, self-esteem, confidence and life as the emerge and begin to learn…

I interviewed Paul Carrick Brunson, a brother, friend and mentor, who is also an award-winning and internationally recognized matchmaker. Paul has worked for Oprah, hosting a show and also co-hosted, Our World, for Black Enterprise. Paul's new show, I Need Love, which focuses on Single Mothers, will air on ABC…

Have you ever pondered on why as a single man or woman, you find yourself with the wrong type of partner? Have you ever thought that finding love was too difficult and chose to settle for less than you deserve? Life and relationships are things we have to learn on…
What People Say About Kemi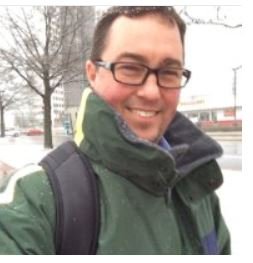 "Kemi is a brilliantly intuitive person that has a gift for sensing and feeling out a situation and fluidly adapting to the moment or conversation and contributing in the most creative and caring ways. I have had the pleasure of interacting with her both professionally and personally and each time has been a joy and enlightening experience. She continually meets me with jovial sayings and positive vibes which permits for the best exchanges between us.

Similar to her words, her writings are wrought with deep thought and convey her desire for her readers to ascend to hire plateaus of thinking, feeling, and self-confidence. She has a good flow and rhythm to her words that helps with the transcendence of her writings." ~ Steven Henshaw
More